Marshall Foch's Childhood Home
Come and visit this house in the historic town centre of Tarbes, admire the typical architecture of the Pyrenees and just take in the atmosphere which will whisk you away into the past…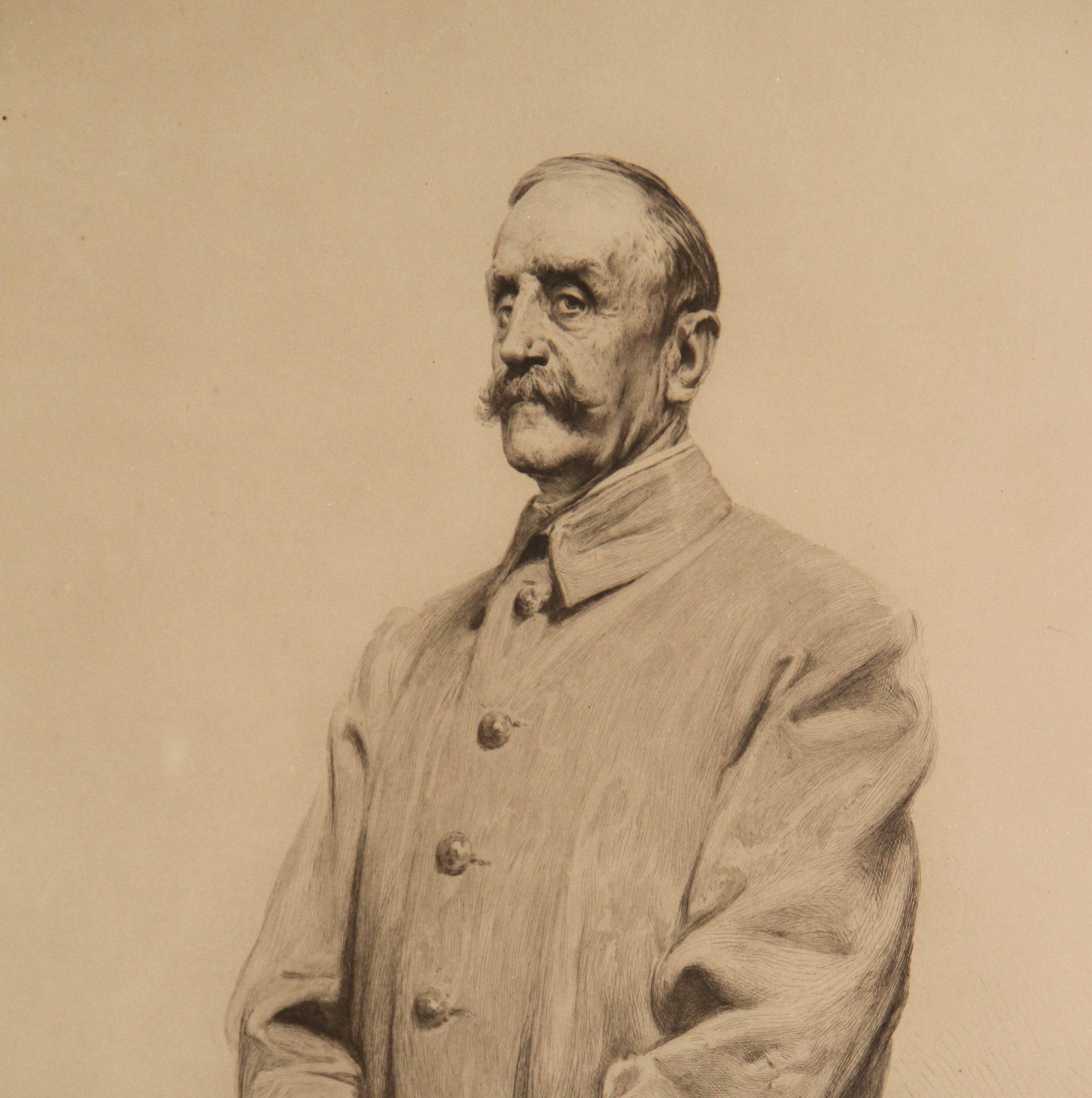 Marshal Foch (1851-1929)
was born in this 18th century house…
He lived here until he was twelve years old. His father was Secretary General of the Prefecture of the Hautes-Pyrénées at the time.
This beautiful example of a Bigorre-style house with stone window frames and outdoor balustrade is absolutely unmissable. The small museum bears the French 'Maison des Illustres' mark of quality and visitors can learn about the life of this famous general from the First World War thanks to the fascinating collection.
Venture inside this characteristic house to find out about this famous man and his extraordinary background in a very different way. He was a student from an Ecole Polytechnique who became military chief of staff for the French army in 1917, and then generalissimo of the allied armies in 1918.
As Marshal of France, Great Britain and Poland, he was the only man to have had three of these titles under his belt!
After five years of war, he claimed victory and signed the Armistice with Germany on behalf of the Allies on the 11th November 1918. Marshall Foch is famous for his triumph, an international hero and became the iconic figure of the First World War.
The current exhibition until 28 August 2023
"Tarbes at the time of Foch"
A beautiful exhibition to discover from Monday to Friday from 9.30am to 12pm and from 2pm to 5pm.
Price: 2 €
PRM access only to the lower exhibition room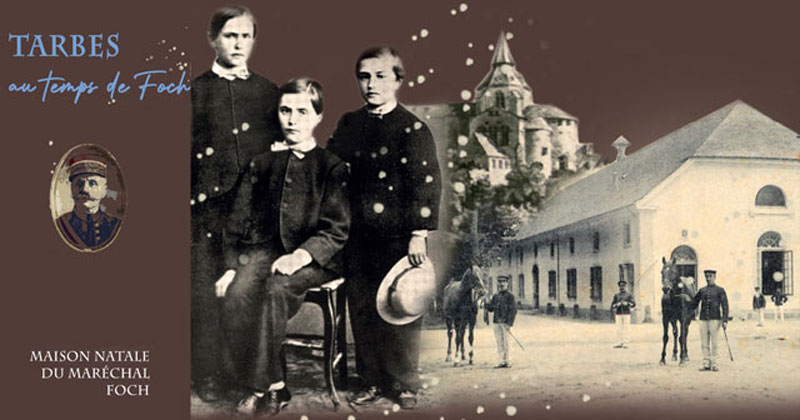 Added bonus
A mystery tour for 9-12 year olds: 'Foch and the petrification mystery'
Calling all mini investigators, we've got a great mystery for you!
A century after the Armistice of 1918, the budding investigators will need to solve the mystery of Tarbes to free the famous Marshall Foch, on this fun and educational tour.
You'll need to look around you, listen carefully and find the magic formula to impress your parents! Let's go on an adventure!
Be patient! We will soon come back to you with the next dates!
Find out more
Follow the heritage trail, marked by the studs on the ground and available on the application Tarbes Tourisme.
You'll learn so much about the fascinating heritage sites of Tarbes!
We recommend you make a detour to admire the statue of Marshall Foch on a rearing horse!
You can find it opposite the entrance to the 1st Parachute Hussar Regiment of Tarbes, in this garrison town…
There's another tribute to Foch in Tarbes, as the main shopping street bears his name.
Fancy a spot of shopping or a bite to eat? There is a 1-km stretch of shops to choose from!
Contact details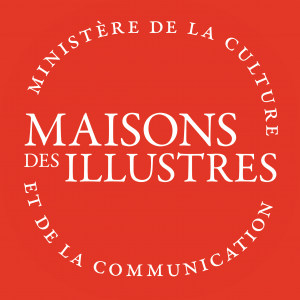 2 rue de la Victoire
65000 TARBES


publics.musees@mairie-tarbes.fr
Opening hours
Monday to friday : 9:30am to 12pm and 2pm to 5pm
Closed on the 1st November, 25th December and 1st January

Disabled access: YES only in the lower exhibition room

Pets welcome: NO
Prices
Admission and tour: €2
Museums Pass (Tour of Maison Foch and Musée Massey): €5 / adult