Our brochures
All the Tarbes Tourist Office brochures are available to download or view online, so you can plan your stay or your daily activities thanks to all the precious and useful information you could possibly need!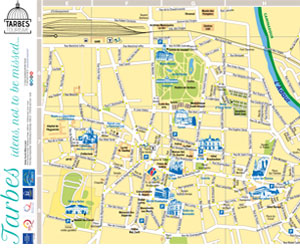 Map of Tarbes
Find your way around the streets of Tarbes and points of interest throughout the town, let Tarbes surprise you!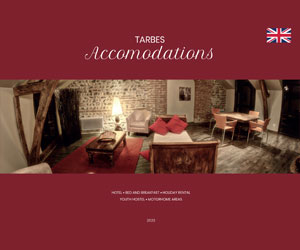 Accommodation guide
GUIDE 2023
Are you planning on staying in Tarbes tonight? Are you looking for a little, affordable hotel, a 4-star hotel, a guest room, a holiday rental or a holiday residence?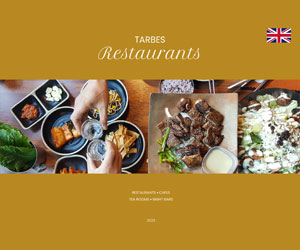 Guide to Restaurants & Cafés
Guide 2023
Whether you're looking for a fine-dining establishment, traditional restaurant or world cuisine, you're sure to find a treat for both the eyes and the tastebuds in Tarbes…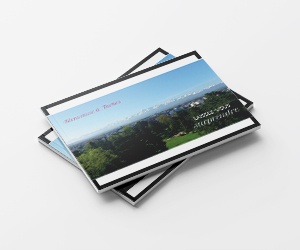 'Let us surprise you' flyer
Welcome to Tarbes! This is a great place to be, where there is always something going on, in a great geographical location, and a fascinating history centred around horses!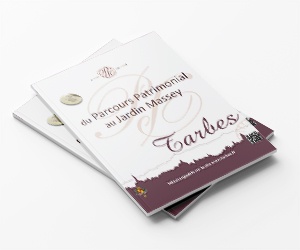 The Heritage Trail and Massey Gardens
You can learn all about the heritage sites of Tarbes thanks to a fascinating historic trail: follow the bronze studs on the town's pavements for a walking tour around the most beautiful buildings, with signs providing historic details of each place!