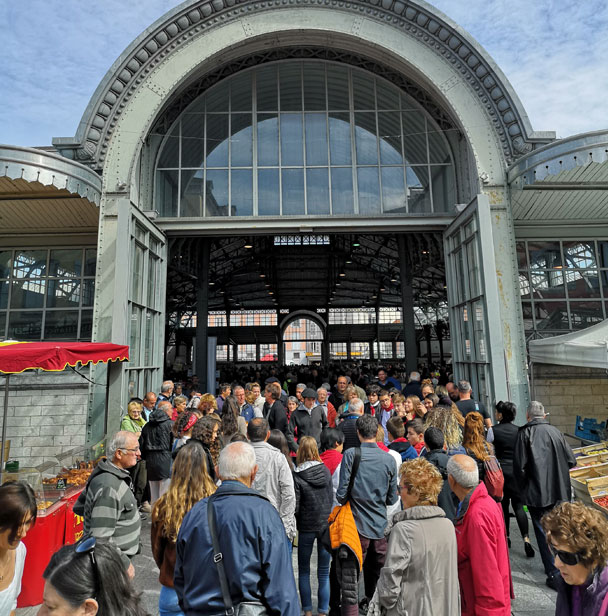 Halle Marcadieu
You can't possibly come to Tarbes on a Thursday morning with making a detour via the biggest weekly farmers' market in south west France!
In this impressive Baltard-style indoor market (built in 1883), come and take in the special atmosphere of this unique market where local producers from all over the Pyrenees – recognised by their distinctive accent – come to sell their products. Here, everyone is in a good mood and it is customary to wear a beret!
Wander around the buzzing stalls and enjoy the various scents and colours in this impressive indoor market, for a highly enjoyable experience!
As you leave the market, set down your basket filled with delicious treats and enjoy a cup of coffee in the sun, before heading to one of the many restaurants in the area for lunch in a local bistro atmosphere.
Those looking for a second-hand bargain are sure to find what they're looking for on the outdoor stalls at Marcadieu market place.
Halle Brauhauban
Brauhauban market is the perfect place to get an authentic experience of Tarbes! It has been completely redesigned and is now the place to be for fans of good food. It is much more than just a daily market, the passioante local producers display their top-quality products on their stalls, transforming Halle Brauhauban into a lively and welcoming place.
At the weekend, come and buy fresh, homemade products directly from our local producers, on the outdoor stalls.
Then why not treat yourselves to some oysters or tapas in the indoor market, or at one of the many restaurants in the area, with sunny outdoor seating areas and a great atmosphere guaranteed.
In the evenings, the area around the market is a great, lively place in the town centre to enjoy the spirit of south west France.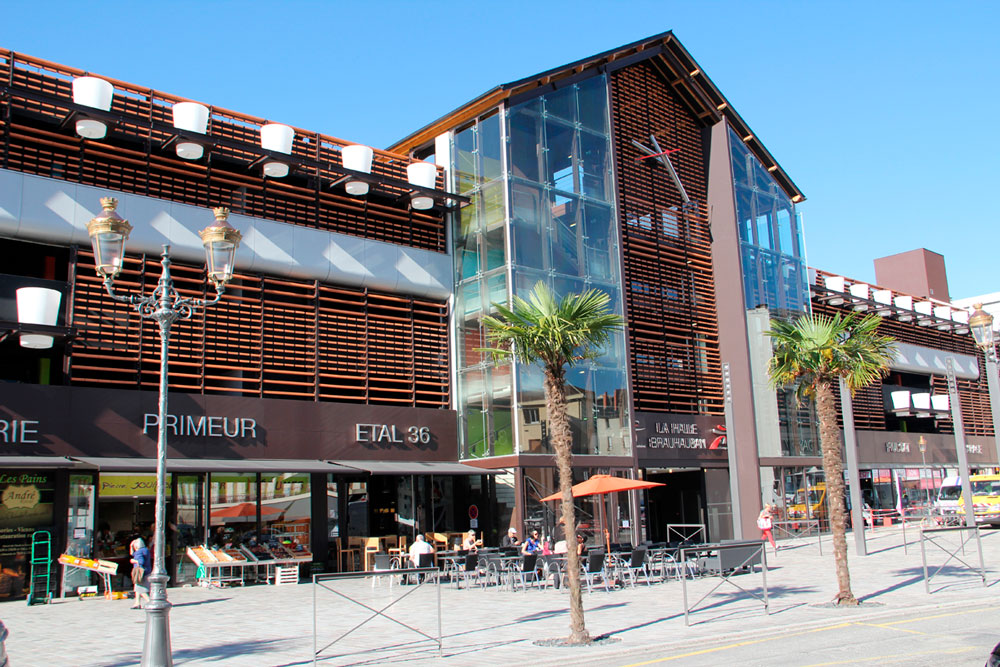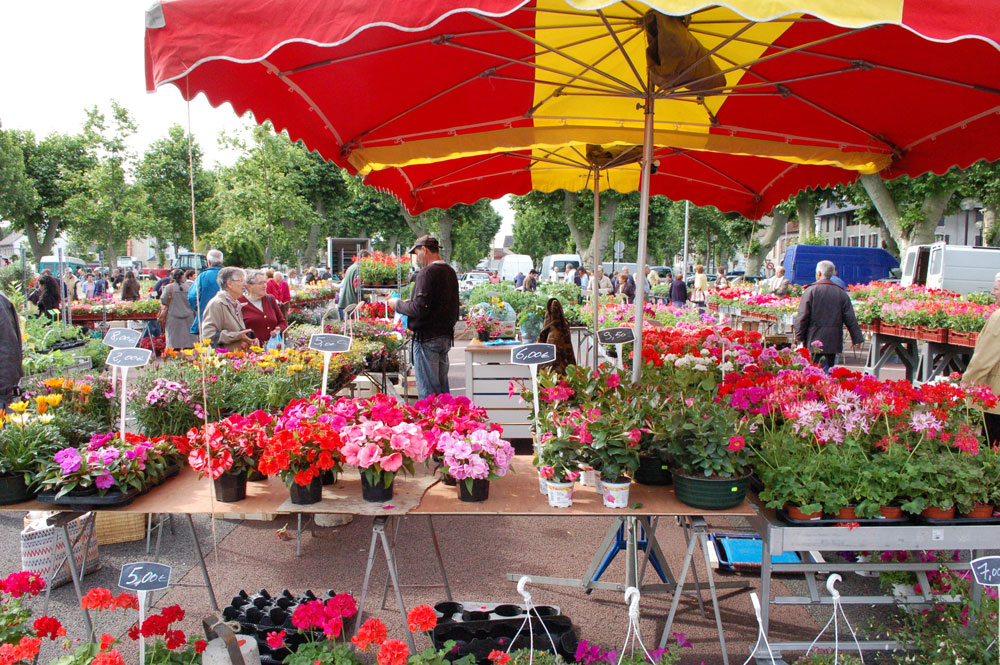 Second-hand & vintage
For those looking for second-hand items and vintage decorative objects, there are several places where you can find some real treasures:
Second-hand market
the 1st Saturday of every month at Halle Marcadieu  (from 7am to 6pm)
Flea market
every Thursday at the Place du Foirail (close to Marcadieu market) from 7am to 1pm
27 Avenue des Forges
Added bonus
Here are some recipe ideas so you can take the flavours of the Haute-Pyrénées back home with you and find out more about the products of the area, click here!
Easy parking! There's a market shuttle service between Parc des Expos – Halle Marcadieu
Marcadieu Market
From 7am to 1pm
Thursdays: big farmers' market at the indoor market and second-hand items at Place Marcadieu
Sundays: second-hand items at Place Marcadieu

Disabled access: YES

Pets welcome: NO
Halle Brauhauban indoor market
From Monday to Saturday from 7am to 8pm and Sundays until 1:30pm: local traders and shops
From Tuesday to Sunday from 7am to 1:30pm: other stalls
Saturdays and Sundays from 7am to 1:30pm: outdoor stalls

Disabled access: YES

Pets welcome: NO