Shopping and souvenirs
Take a piece of our region back home with you!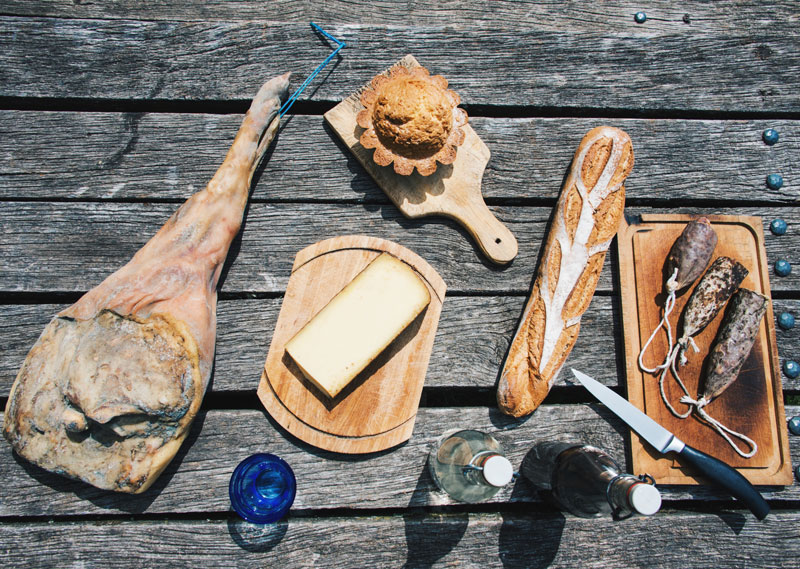 Basket filled to the top
with local products, local cheese, Gâteau à la Broche (spit cake), foie gras and Madiran wine, not-to-mention our speciality, Haricot Tarbais beans.
Come to Marcadieu market on Thursdays or the Halle Brauhauban any morning of the week.
Discover a selection of some of the best products from our region's producers.
Take a diversion to the grocery shop Chez Aurore (local products, bulk, coffee, snacks).
If you're a fan of chocolate, you can take back all the sweet treats you can carry, including Bigorre chestnuts from ou favorite chocolate makers.
Wine enthusiasts will be delighted to find Madiran wines at the at our numerous wine shops, such as our partner La Cave de l'Arsenal.
Don't miss our local treasure, the Haricot Tarbais beans: Stop by the Coopérative du Haricot Tarbais, 4 chemin de Bastillac.
Looking for souvenirs to take back home? Yes, but nice ones!
The brand Cadeaux 100% Pyrénées has a range of everyday objects for a useful and attractive souvenir from your stay in the Pyrenees. Why not take home a traditional beret from our region?
Come and see us at the Tourist Office, we've got some original ideas for you, to take souvenirs home stamped with the name of our town, including mugs and jugs that will look great on your table at home!
Stay up-to-date with the local shops in Tarbes and find out about what's new, good deals and gift ideas!
Go to the website and social networks for Tellement Tarbes!