Théâtre d'humour "La cagnotte"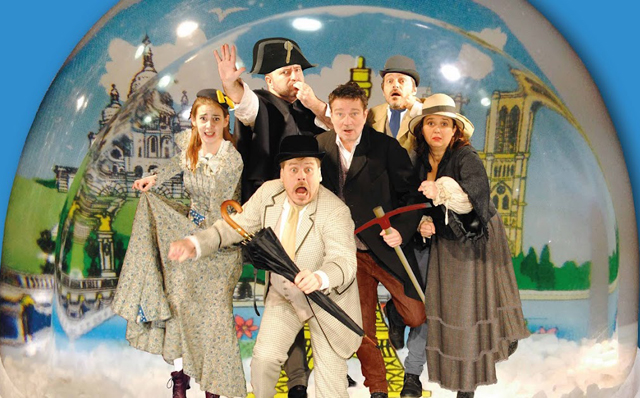 ©
Coordonnées
44 rue Larrey
65000 TARBES

The 15/12/2023 to 20:30
TARBES
---
Des notables de la Ferté sous Jouarre, ayant une cagnotte à dépenser, s'offrent un voyage d'une journée à Paris, mais, par un enchaînement de méprises et de quiproquos dont Labiche a le secret, l'excursion vire au cauchemar.
Victimes d'une erreur judiciaire, ils parviennent à s'évader du fourgon qui les transfère à la prison, en plein carnaval de mardi gras. Floués, dépouillés de leurs effets personnels et de leur argent, recherchés par la police, nos dignes représentants de la bourgeoisie provinciale vont devoir survivre et trouver le moyen de laver leur honneur, afin de peut-être, un jour, revoir la Ferté sous Jouarre.
Distribution
La Cagnotte de Eugène Labiche
Mise en scène et musiques Thierry Jahn
Avec Christophe Lemoine, Céline Ronté, Xavier Fagnon, Meaghan Dendraël, Thierry Jahn et Vincent Ropion
Création lumières Philippe Marcq
Création costumes Jérôme Ragon
Création décors Yohann Jumeaux
Production Le Lucernaire
Prices
From 23 € to 30 €
From 23 € to 30 €
From 18 € to 25 €
From 10 € to 15 €